Golf's Future Stars Return To Chicago's North Shore
MAKING DREAMS COME TRUE 
Golf's Future Stars Return To Chicago's North Shore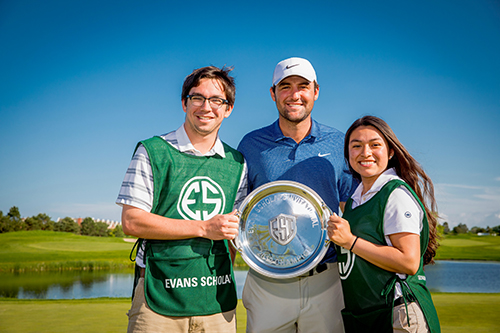 The excitement is already ramping up for a superb professional golf season in 2021, as the next wave of future golf stars get ready to compete for a spot on the PGA TOUR at the 2021 Evans Scholars Invitational.
The Evans Scholars Invitational made its debut on the Korn Ferry Tour (formerly known as the Web.com Tour) in May 2019 at The Glen Club in Glenview, Illinois.   The Korn Ferry Tour made unbelievable dreams come true for up-and-comer Scottie Scheffler, who won the inaugural 2019 Evans Scholars Invitational at The Glen Club in an exciting playoff. Scheffler is now a super-hot player to watch on the PGA TOUR and is a major fan favorite!
The Evans Scholars Invitational will again be contested at The Glen Club this season on May 26-30, and general admission will be complimentary thanks to a partnership with SERVPRO of Glenview. All proceeds from the event will support the Evans Scholars Foundation's efforts to award full tuition and housing college scholarships to high-achieving caddies. This past year, 1,045 Evans Scholars were enrolled at 19 leading universities. Since its founding in 1930, more than 11,300 caddies have graduated as Evans Scholars with a 95% graduation rate!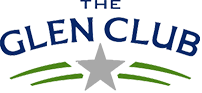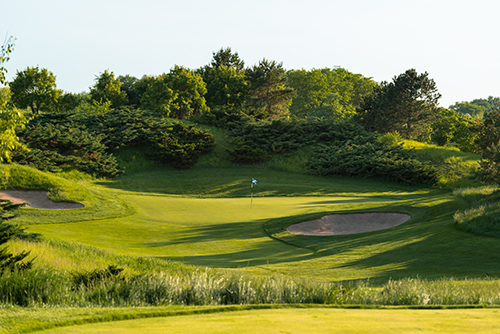 Top 25 Players To Watch And Fan Favorites
The Korn Ferry Tour regular season will make dreams come true for the top 25 players on the points list. Those top 25 ranked players automatically earn their PGA TOUR Card. The top 25-point earners on the list to date as of this writing in late January included: Will Zalatoris (1876), Taylor Pendrith (1595), Davis Riley (1500), Brandon Wu (1422), Jared Wolfe (1406), Lee Hodges (1356), Greyson Sigg (1341), Stephan Jaeger (1237), Chad Ramey (1183), Paul Barjon (1092), David Lipsky (1081), Mito Pereira (1066), Ben Kohles (1066), Curtis Thompson (947), Nick Hardy (921), Dylan Wu (911), Max McGreevy (864), Brett Drewitt (859), Seth Reeves (858), John Chin (804), Brad Hopfinger (797), Brandon Harkins (793), Taylor Montgomery (790), David Kocher (788), and Roberto Diaz (777).
Curtis Thompson, who won the 2020 Evans Scholars Invitational at Chicago Highlands Club in Westchester, IL in September 2020, is expected to be back to defend his title. The 2020 Evans Scholars Invitational was originally scheduled for May 20-24 at The Glen Club but was postponed until the second week in September due to the COVID-19 pandemic. Two years prior, Curtis Thompson had just about given up on his professional golf career. With only four cuts made in 13 starts on the Korn Ferry Tour in 2018, he lost his status and was back at square one. At that point, he started caddying for his sister, Lexi, on the LPGA Tour and at home at Pinetree Golf Club. Two years later at age 27, Thompson is back "on course" with the biggest win of his career at the 2020 Evans Scholars Invitational. Edging out Will Zalatoris and Jimmy Stanger by one stroke with a birdie on the final hole, Thompson won the event in an emotional finale and a victorious end to the demanding week.
Nick Hardy, an Illinois native and fan favorite from Northbrook, Illinois is also expected to be back to compete in this year's event. Hardy, a professional golfer now 25, played college golf for the University of Illinois at Urbana–Champaign men's golf team. He turned pro in 2018 and has played at the professional level in the U.S. Open, the John Deere Classic, and most recently at the 2021 Sony Open in Hawaii with a four-round total score of 264 (69-63-66-66) and earnings from this tournament of $113,850. Hardy is definitely a player to watch in 2021!
Complimentary Admission Thanks to SERVPRO of Glenview
Reserve your chance to see the next generation of golf stars compete for a chance to join the PGA TOUR as the Evans Scholars Invitational returns to The Glen Club Memorial Day weekend. General admission is COMPLIMENTARY thanks to SERVPRO of Glenview. For more information on volunteer opportunities, event schedule, and to secure/upgrade tickets, visit esinvitational.com.