Managing numerous courses in the greater Chicagoland area, suburban-based GolfVisions sits atop the leader board as the region's preeminent public golf operator. It's an achievement company leadership does not take for granted.
"We quietly grew into this position by embracing a culture of providing exceptional golf experiences while adapting to the realities of the modern golf economy," notes president Tim Miles, Sr. "Much of our growth has been organic, through the referral of pleased clients. We are focused on attention-to-detail throughout each facility and offering fantastic customer service for all. It's the cornerstone of our success."
GolfVisions has long maintained a low profile, preferring to promote its facilities rather than engage in corporate "branding." However, when asked about a common denominator among the company's operated facilities, Miles responds, "It's probably that each is truly best-in-class for its style of course and market niche." Indeed, GolfVisions family of courses now literally encircles Chicagoland, from the far north/northwest suburbs into northwest Indiana and finally, southwest Michigan, creating "a Golf Trail that rivals any other nationwide in its quality and variety," Miles says.
Indeed, whether you are an avid golfer native to Chicagoland or a visiting golf enthusiast, make some part or better yet, the entirety of the "GolfVisions Golf Trail" a must-play.
Click for a map that includes the GolfVisions Golf Trail.
Save when you play GolfVisions' courses with the Player's Pass! Find out more here.
Chicagoland North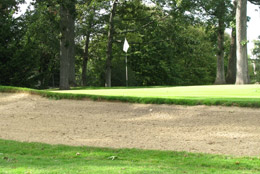 Chapel Hill Country Club, McHenry, IL
Foxford Hills Golf Club, Cary, IL
Oak Grove Golf Course, Harvard, IL
Chicagoland West/Southwest