MEET BEN CRENSHAW

A free event and golf clinic open to the public will take place at Bolingbrook Golf Club on June 18. Meet Ben Crenshaw, Two Time Masters Champion, and attend his free short game clinic.
Registration opens at 3pm, clinic begins at 3:30pm and the closing remarks are scheduled for 5:30pm. Food and beverage will be served. Attendees will be automatically entered to win Cleveland Golf Wedges and fitting appointments at The Cleveland Golf/Srixon Tour Experience.
Call 630-771-9400 ext 4500 for more info or RSVP through the link below.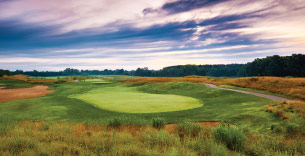 PUBLISHER'S PICKS - AN EASY DRIVE TO LINKS, DRINKS & LOVELY LODGING!

South Haven, Saugatuck & Holland, Michigan
Had the opportunity for a quick weekend getaway recently to South Haven, Saugatuck and Holland in the SW Michigan area. It's an easy drive from the south suburbs of Chicago or from downtown Chicago. Stayed at HawksHead Inn for the first time which is 2 miles from the Lake Michigan shoreline! What a best kept secret for a wonderful relaxing getaway, with bed and breakfast-style accommodations, wonderful restaurant and a Rolex "World's Top 1000" golf course right on property...
On the other side of town in Notre Dame country, the Four Winds Invitational, a Symetra Tour Golf Tournament of the LPGA will be taking place also the week of June 17-23 at Blackthorn Golf Club in South Bend, Indiana. A fabulous golf course that is an easy drive from Chicago, Indiana or Michigan. Come out and watch the top LPGA future stars compete! For general information on the tournament, visit fourwindsinvitational.com.
Click here to view the details on a special event - "GOLFING ON THE GRIDIRON" – a "family free for all" event open to the public. Twenty or more of the players will be at the event! Find the highlights from the tournament week on our blog at the link below.
These girls are good! They each have a win this year on the Symetra Tour. Read about the top three on the Symetra Tour money list currently by clicking on each of their images below.